Kathryn T. Harris
RLG Principal and Founder
<![if !vml]>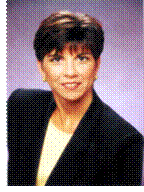 <![endif]>
Kathryn Harris is a founder and managing principal of The Resolution Law Group, plc. Ms. Harris has over 18 years of experience representing clients on a wide variety of general business, technology, commercial contracts, litigation and employment matters. She has a proven track record of forging successful working relationships with executive management teams and in-house counsel, and has handled issues involving strategic planning, risk analysis and contract administration. Ms. Harris currently provides general counsel services to technology and consulting companies in the D.C. metropolitan area.
In 1996, Ms. Harris became counsel to Newbridge Networks Inc., now Alcatel USA, Inc., where she introduced a legal outsourcing model, delivering on-site legal services at significant savings to the company. In that role, she represented the Company in significant corporate transactions, handled commercial contract, strategic alliance and licensing issues, prepared and reviewed company policies, counseled regularly on employment matters and disputes, and successfully represented the company in significant collection and tax litigation. As a result of the success of the outsourcing model, The Resolution Law Group, plc was retained to deliver the entire U.S. legal function on-site for Alcatel. Under this arrangement, the firm successfully managed the U.S. legal function at 30-40% below national industry cost benchmarks, reducing the company's legal expense by at least $200K year over year.
Before starting her own firm, Ms. Harris practiced at Arent Fox, a major law firm in Washington, D.C., where her practice concentrated in commercial litigation in federal and state courts nationwide in such areas as construction, government contracts, business torts, real estate, unfair trade and contract disputes. She has substantial experience in a variety of alternative dispute resolution methods, including mediation and both domestic and international arbitration. She received her J.D. from The George Washington National University National Law Center. Following law school, she held a one-year judicial clerkship with the United States Claims Court in Washington, D.C., which hears claims against the United States on federal contract and constitutional and statutory matters. She has served as a faculty member on several Virginia Bar sponsored seminars and lectures regularly on employment matters. Ms. Harris is a member of the Virginia Bar and the Bar of the District of Columbia.